YESUS DAN MACHIAVELLI: MORALITAS, RELIGIUSITAS DAN KOMPETENSI POLITISI DI RUANG POLITIK
Abstract
This research was conducted to answer the question of what competent politicians are and the relationship between the strategies they use in the public sphere with moral and religious principles. The research rests on the thesis that the competence of politicians cannot be separated from morality and religiosity. The goal is achieved through asymmetrical comparison of the teachings of Jesus with Machiavelli's political thoughts. The teachings of Jesus and Machiavelli's thoughts–about the situation of public sphere, the strategy used to overcome the situation and the role of moral and religious principles in the public sphere–will be compared to understand and answer the questions asked. It shows that competencies have relations with effective strategies to overcome the unideal situations in political public sphere and the application of value systems that limit the use of political strategies. Thus, political strategy has a strong relationship with religiosity and morality.
Downloads
Download data is not yet available.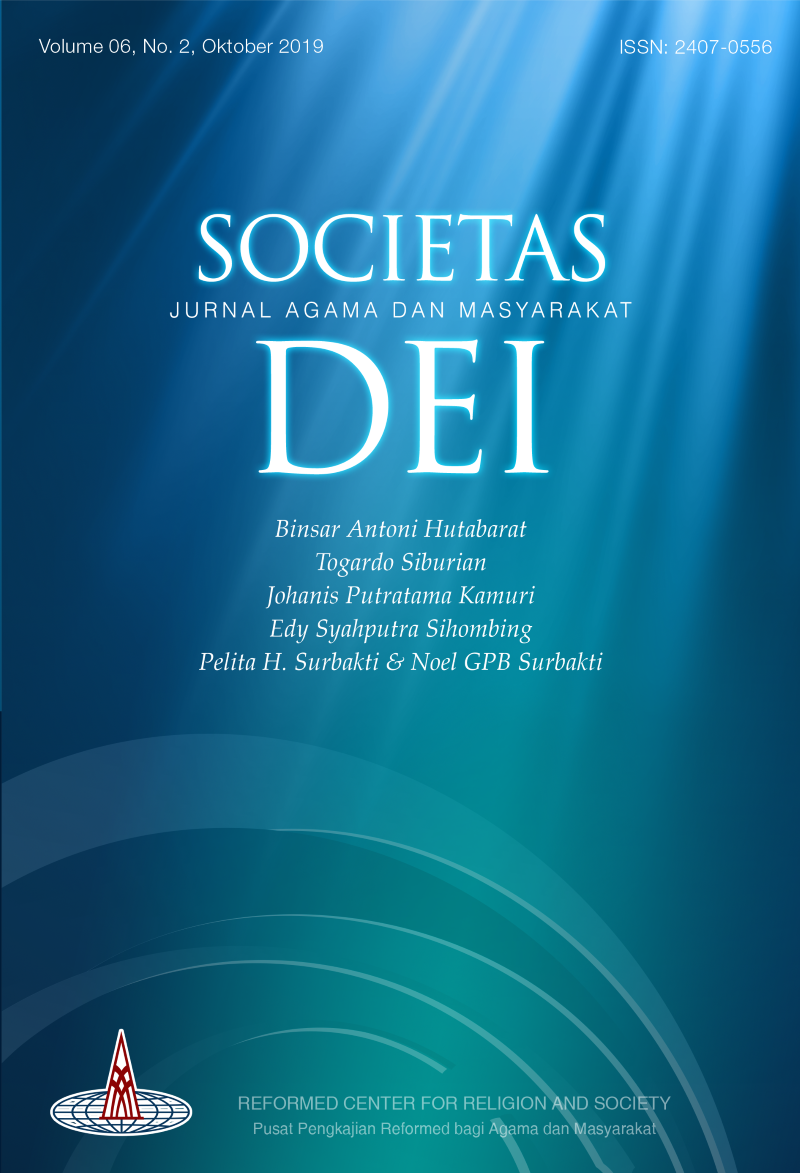 Downloads
How to Cite
Kamuri, J. P. (2019). YESUS DAN MACHIAVELLI: MORALITAS, RELIGIUSITAS DAN KOMPETENSI POLITISI DI RUANG POLITIK. Societas Dei: Jurnal Agama Dan Masyarakat, 6(2), 168. https://doi.org/10.33550/sd.v6i2.123
License
Copyright (c) 2019 Reformed Center for Religion and Society
This work is licensed under a Creative Commons Attribution-NonCommercial 4.0 International License.